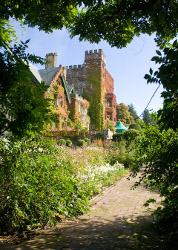 Several years ago, Doug Hamilton, Niels Aggar Gupta, and Pedro Marquez initiated a process to capture and articulate what we do at RRU and what makes us a unique educational institution. The result was our Learning and Teaching Model (LTM): http://ctet.royalroads.ca/rru-learning-and-teaching-model which the faculty and students quickly embraced and referenced as a tool that gave voice to our goals and strategies as educators and learners. Concepts like experiential and problem based learning, collaborative design, outcomes and team-based learning became common terminology. Recently, we began a process to review and refine the LTM which has seemed more aspirational than real in some ways. With the help of our Center for Teaching and Educational Technologies, we have embarked on various initiatives to refine the articulation of our LTM, and further expand upon, unpack, and develop our understanding and application of concepts central to our LTM such as experiential learning, outcomes and team based learning, applied research, and teaching with technology.
Let us know – what about the Learning and Teaching Model drew you to Royal Roads? We need your thoughts.
Type your answer and then see the garden grow.
Please elaborate on our Padlet.
December 15, 2016 saw 48 RRU staff, associate faculty and faculty come together to participate in a Maker Day experience to create a metaphor of what an innovative LTM 2.0 might look and feel like at Royal Roads University. Using the design thinking process lead by Dr. Susan Crichton (Director of Innovative Learning Centre at UBC-O) the design challenge was to explore what the revised RRU LTM could become as RRU works together to create an unparalleled learning experience for our students.
Here is the word cloud of the closing three words activity and the powerpoint slide deck used for the day. Also, be sure to check out the photo gallery to see some of the fabulous creations!